High-speed small screen printing equipment
Semi-auto machine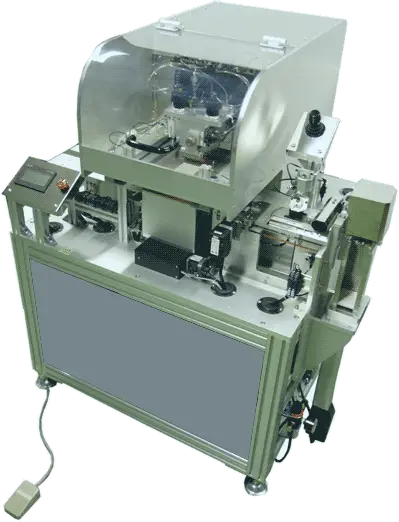 Next Generation Chip Resistor Printing System
Screen XYθ adjustment mechanism with JOY stick
Substrate separation mechanism using hydrodynamics control
One touch setup change
Prevent crack chipping, high speed and high accuracy positioning
Manual machine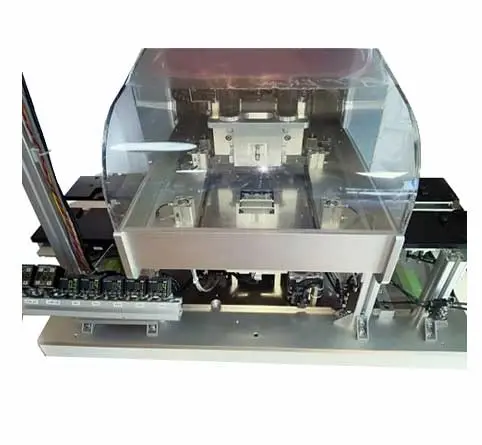 Characteristic
High speed and small screen printing automaton.(FL300)

The low friction pressure control makes it possible to achieve high followability and high speed printing with respect to the decoction of the ceramic substrate. The fastest printing tact time is 2.5 seconds / sheet is possible.

Half or less compact

Although it is single, it achieves the same speed as double, the footprint is compacted to less than half in double ratio, and the time it takes to change work size has been shortened from several hours to several minutes.

Printing automaton layout drawing

Flexible compatibility

The maximum screen frame size is also compatible with ☐320 mm, work size is also 50 × 60 / 60 × 70 dual use (optional lateral printing is possible), flexible from a small amount of various kinds to mass production.